All professionals at Dr. Kenneth Band D.M.D. maintain the highest levels of accreditation and pursue ongoing education to stay abreast of the latest trends in the medical field. Read on to learn more about our staff's experience and training.
Denyse
Dental Assistant
A Dental Assistant of over 25 years, Denyse has been with Dr. Band for 11 years. She really enjoys her job, and assisting Dr. Band with all of his procedures. Denyse is also a licensed x-ray technician, having received her license from Brookdale Community College.
In her spare time, Denyse enjoys spending time with her family, traveling, and kickboxing.
---
Esperanza
Dental Assistant
A 24 year veteran in the dental field, Esperanza has been a Dental Assistant for 20 years, 10 of which with Dr. Band. Before becoming a Dental Assistant, she was a lab technician and still uses those important skills in caring for Dr. Band's patients.
When she is not working, Esperanza enjoys spending time with her husband Ronald, with whom she recently celebrated 27 years of marriage! Together they have two sons; Andrew, 20 and Sebastian, 25. Cooking is one of her favorite pastimes, along with reading, and her family.
---
Judy
Office Manager
Judy has been in the dental field for over 30 years and has been with Dr.Band for almost 10 years. She started in the field as a Dental Assistant, and worked her way up to Office Manager of a very successful practice, and holds an x-ray license from Brookdale Community College.
Married with 2 children, Judy enjoys spending as much time as she can with her family, reading, listening to music, and going to the beach.
---
Lilly
Dental Hygienist
Lilly has been a Dental Hygienist for the past 7 years and has been with Dr. Band since 2008. She consistently puts patient care ahead of everything else.
When she's not working, Lilly loves to spend time with her family and friends, especially her dog Jack. She also recently started listening to country music, and loves it! Her and her husband Brent recently celebrated their 20th wedding anniversary.
---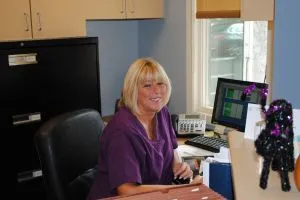 Nancy
Office Assistant
Nancy works the front desk with Judy and is an integral part of keeping the office running smooth. Her and her family, which includes her husband Ed, and their 4 children and 2 grandsons, have been long-time patients of Dr. Band. Her oldest daughter also works in the dental field as a CDA/RDA.
---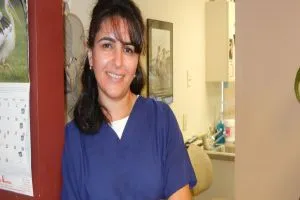 Elina
Dental Hygienist
With more than 20 years experience in the dental field, Elina started out as a Dental Assistant before graduating from Dental Hygiene school 15 years ago. Dr. Band's office was the first one to hire her out of hygiene school, and she has been here ever since.
Elina is married with two boys spending time with her family down the shore.
Elina never stops advancing her dental education, and in addition to her hygiene license, holds licenses in the administration of local anesthesia, and nitrous oxide.
---
Cindy
Dental Hygienist
Cindy has been a practicing Dental Hygienist for over 30 years, since graduating from SUNY Farmingdale in 1982. She has been with Dr. Band's office since 2006.
As a Hygienist, Cindy's goal is to make her patients feel as comfortable as possible, and at ease in the dental chair, so that they look forward to coming back to see her in 6 months.
When not at work, Cindy enjoys caring for her family, which includes her husband of 25 years, Paul, and their two children, Jaclyn and PJ.